Textured Loop Pile Carpet Tiles Installed For a New Executive Room – Makati City
Carpet comes in a variety of types and style of construction and not a lot of people know or notice its difference with one another.  Carpet is commonly found in two types of construction i.e. cut pile and loop pile.  Each construction offers different styles to choose from.  Cut pile is recommended for residential area because it's softer while loop pile is more suitable for high traffic area like commercial places because of its great durability.  One of our clients in Makati specifically chooses Loop Pile Carpet Tile for one of their executive room floor covering because of the lots of different benefits that comes with it.
Loop pile carpet is a loop of yarn that do not cut at the tips, making the loop visible.  They are left uncut that create as loops and built in many different weights and thicknesses offering the manufacturers to create many different patterns and textures for loop type.  The loops of yarn create a stylish finish with a soft, smooth feel and can have a range of distinctive patterns created by a combination of higher and lower loops.  There are various styles to choose from including: level loop, texture loop pile and multi-level loop.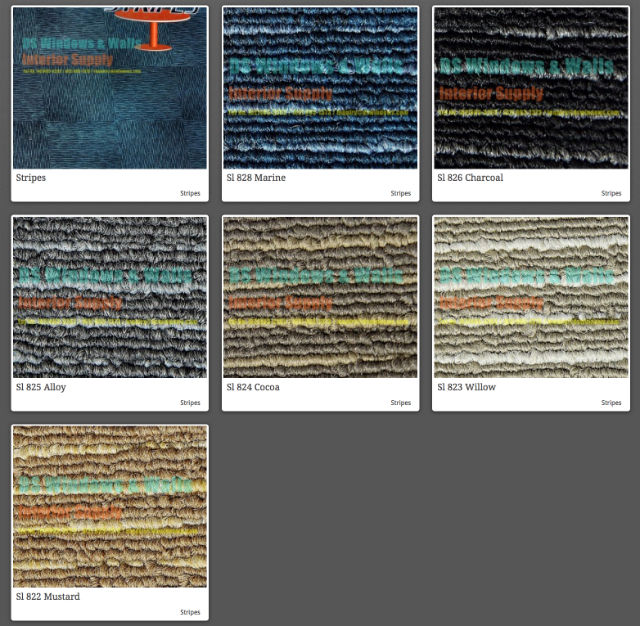 Level Loop Pile – From the word level this type consists of loops at the same height that can offer a classic or casual look depending on the style. Well suited for heavy traffic areas such as commercial places.  It also doesn't leave foot prints like the other types and easy care that provide a clean orderly look.
Textured Loop Pile – This type of carpets have a variation in the height of the loops, providing added interest and texture on the floor.  The loops could come in different heights to make the pattern more noticeable.  Variation with color fiber also helps to increase the visibility of the texture. Texture loop can provide an amazing floor covering and have excellent soil hiding properties perfect for busy households and high traffic commercial area.
Multilevel Loop Pile – Also called as High-Low Loop Pile and like texture loop also made using loops of various heights, but the height differences are far more dramatic and vivid providing a visible pattern even without the color variation.
Our client favors to install Multilevel Texture Loop Pile Carpet Tile – Stripes that provide more stunning appearance on the floor.  As the photos show, you can easily distinguish the unique and noticeable pattern appearance because of the color variation and the loop height difference.  Since they use carpet tiles, the flexibility in designing is limitless that adds more attraction on the floor covering.  Our client also use quartet turn carpet tile installation to add more charisma on the floor.  The unique and striking floor design pattern makes the room look more modern and impressive just perfectly fit for a new and well designed executive room.  This particular carpet tile is not only remarkable when it comes to appearance, but also in other aspects such as it's great for high traffic area, as well as superior stain resistance because the spill will not easily be absorbed and can be easily be wiped off.
DS Windows & Walls offers a wide variety of carpet tiles that varies in materials, backing, and price. We also offer Wallpaper, Blinds and Folding Door that can be used both in commercial and residential place. Therefore, you can find everything you needed for house and office renovation or remodeling. For more inquiry please email us at inquiry@dswindows.com or call us at (02) 403-3262, (02) 668-9668, (02)893-1373 and 0916-311-3909. You can also visit our shop located at 4th level Waltermart Makati, 3rd level Robinson Metro East Pasig City and 2nd level Pacific Mall Lucena City.