Staircase Carpet Runner for Safety and Style: Mandaluyong Project
To make a purchase as worthwhile as it can be, buyers look for products which have all the qualities they are looking for. Clients like to go all-in with what they buy and the top task for them to be able to do this is to secure the functionality and aesthetic of the product. This is why, today, we will be expanding on the safety and style of the carpet runners for our Mandaluyong client.
Carpet runners are one of the innovations to carpets as we know it. These are narrow strips of carpet customized to fit or cover a specific pathway or designated area. Like other home decor, carpet runners are available in many colors and sizes and can be tailored according to client's preferences. These are functional to use because it provides safety, protection, noise control, easy maintenance, and mobility. On another note, it is aesthetic to use because of many available colors and it helps define the space of an interior.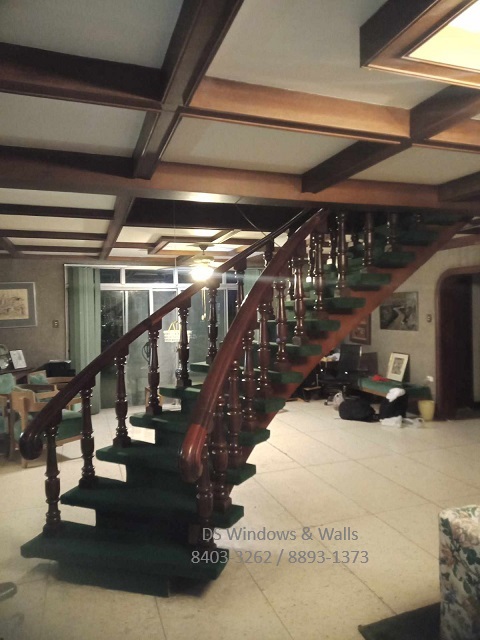 Expanding on its functions, carpet runners are a good choice for stairs because it can protect high-traffic areas. May the flooring be tiles or wood, carpet runners are convenient to protect the flooring from dirt, dust and other damage that can be brought about by foot traffic. These types of carpet provide safety because it creates a slip-free surface and reduces the chances of accidents or injuries. Having carpet runners on stairs is also important so that slipping off or falling from higher heights can be avoided. This happens because of the carpet's grip to the flooring and due to its texture and fabric components.
Aside from the aforementioned, carpet runners, having the qualities of a carpet, also help control noise pollution. It makes stepping on the stairs less noisy to avoid clamor or commotion. Furthermore, these are also easy to maintain and can be moved from its designated place to another area or pathway.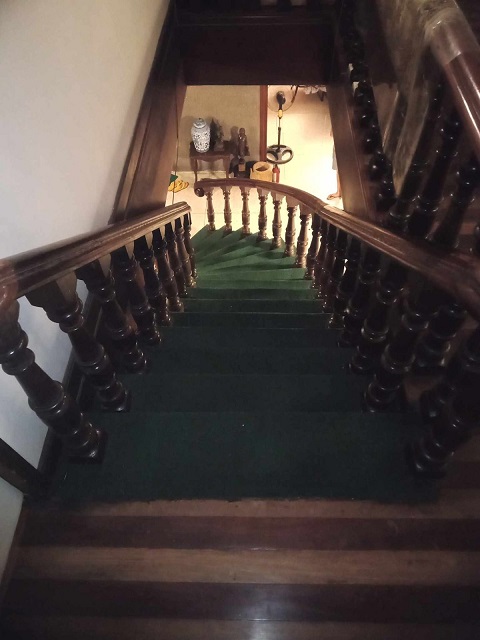 On its aesthetic side, carpet runners help define space. With it, pathways with darker colors or paint can be emphasized. The colors of the carpet can also serve as a guide to one's pathway, especially during the night. Further, these carpet runners can also help to effectively create a division in open household spaces. When house owners are holding events, carpet runners can serve as signals or divisions as to where they can find designated areas such as bathrooms or lounges.
From these alone, it is evident that carpet runners are the all-in purchase you are looking for. What more now that we are about to explore our Mandaluyong project?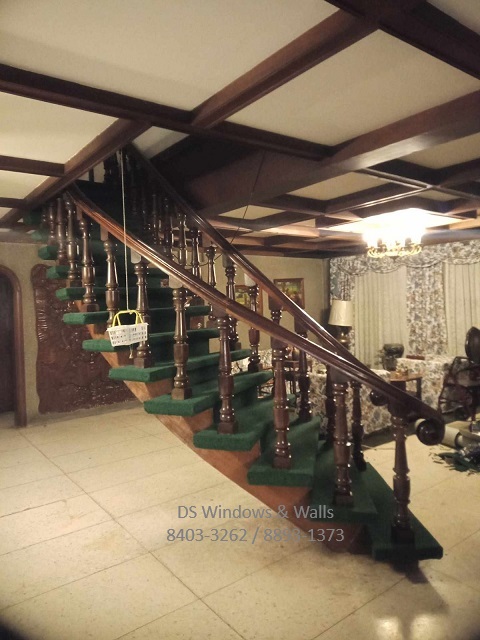 Our client opted for the alpha green carpet runner for their wooden stairs. This added an elegant impression to the staircase and made the whole view pleasant because the color of the wood steps matched the dark green shade of the carpet. Like discussed earlier, the carpet runner makes the surface of the pathway slip-free and adds definition to the steps itself.
More of these stylish and functional carpets in this link: http://www.carpet.com.ph/. 
For more information on our staircase carpet rolls email us at inquiry@dswindows.com. You can also reach us at (02) 8403-3262, (02) 8893-1373 or 0916-311-3909. You may also visit our mall stores in Makati, Pasig, or Lucena City.