Residential carpet cut pile and loop pile installation: Quezon City Project
Convenience, warmth, safety, sound control and style are only some of the reasons why you should have a carpet in your residential area according to an article by Power Pup Clean. With today's evolving styles and trends, carpets are definitely included in the list of must-haves at home. In this article, we will venture on our installation of residential cut and loop pile carpet for our Quezon City client. 
AvalonFlooring.com provides that carpets started as early as 2000 or 3000 B.C. But even with a history that goes way back, carpets are still a large part of contemporary home decor. Going over its benefits, carpets are highly convenient because they are easy to install and can build a good look for a certain interior. These also help prevent slips and accidents within your home and dampen noise pollution as well. With today's styles and preferences, carpet designs also vary. In an article by Homes and Gardens, textured, sustainable, patterned, runner and striped carpets, among others, are the current trends.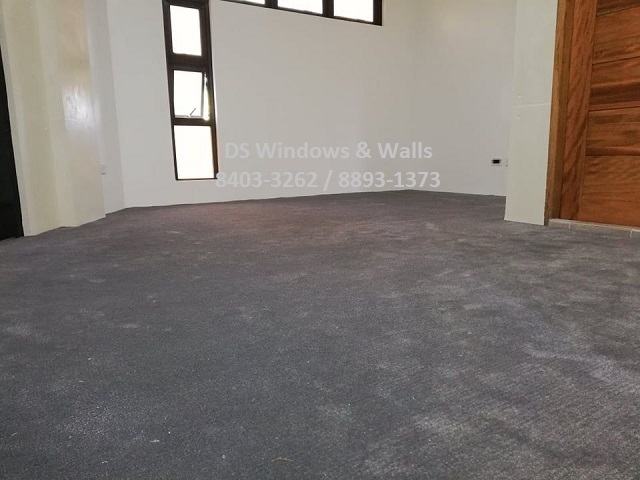 One of the carpet types we will highlight in this blog is the cut pile carpet. The fabric in this type is threaded into the carpet's backing so the tips are upright and tuft. Up close, these are erect, therefore, its ends are exposed. More often than not, these are made of nylon, polyester or wool. The benefits of this kind of carpet is that dust and wet spills can be easily cleaned and the dirt cannot immediately penetrate the whole carpet. Cut pile carpets are also known to be comfortable and are best for whole home use. 
Loop piles, hence the name, are made of loops in different weights and thickness. Because these are made of looped fiber, they are less prone to damage and are more durable. The tighter the loops, the stronger and more resistant they are to dirt and matting. Like cut piles, these are also usually made of nylon, wool and also olefin. However, one must be careful because the loops can be untwisted and damaged.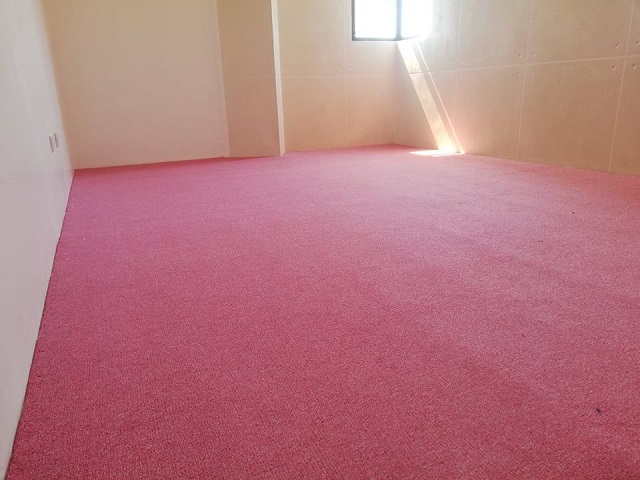 Generally, these two differ in appearance and structure. While one is more uniform and the other is patterned, they are both made for high traffic areas and are convenient to residential homes. Further, these two can be combined in a carpet backing like in today's client. This way, the benefits of the two types are maximized.
In this installation, the blue cut pile is from the Soft Touch brand. This is convenient for a high traffic area at home. Meanwhile, the loop pile carpet is from the Superdyna brand and is used as a staircase runner and for one of the rooms in the client's home. 
For more information on our loop pile and cut pile carpets visit our mall stores or call us at 02-8403-3262, 02-8893-1373 or 0916-311-3909. You may also email us at inquiry@dswindows.com.