Best Selling Carpet Tile with Design : Axis SQ
If you prefer carpet tiles over carpet roll and wanted something other than plain solid colors, one of our best seller is the Axis SQ. You can view the available colors at https://www.carpet.com.ph/carpet-tiles/axis-sq/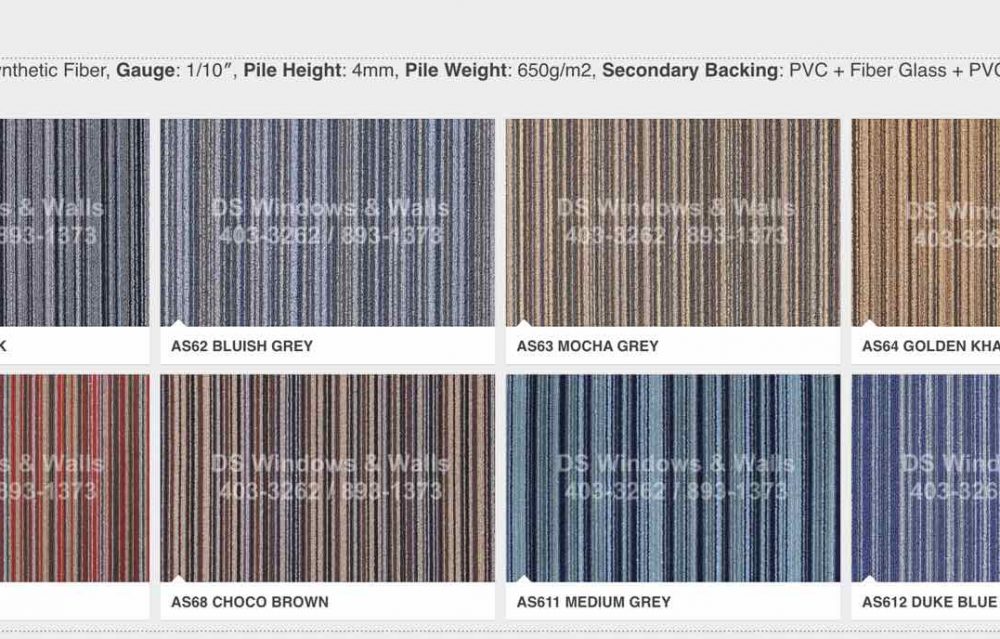 This design is available in 8 different color pattern i.e. Charcoal Black, Bluish Grey, Mocha Grey, Golden Khaki, Striking Red, Choco Brown, Medium Grey, and Duke Blue colors.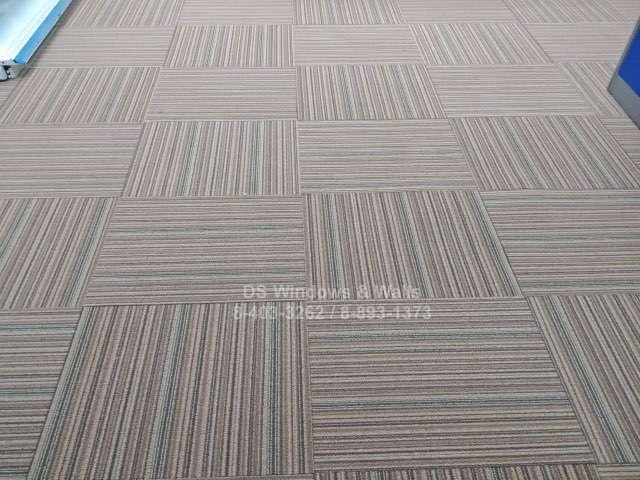 The usual pattern of installation of this brand is Quarter-Turn to produce the effect similar to the above photo.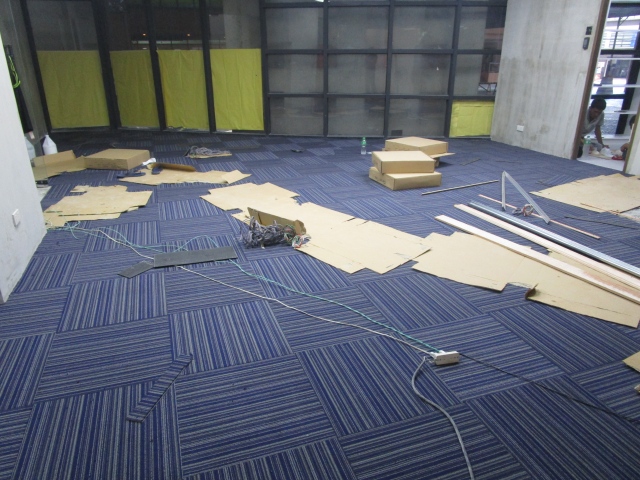 The above photo shows Duke Blue color also installed in quarter turns. It was taken during installation so there's a lot of garbage in the site.
These types of pattern and designs are usually seen in office settings rather than in residential. Carpet tiles are popular in offices because it's more durable and creates sound proofing to some degree to noises inside and outside the office.
For more information on our carpet tiles, visit us at 4F Waltermart Makati, 3F Robinsons Metro East, or 2F Pacific Mall. Call us at (02) 8403-3262, (02) 8893-1373, (02) 8668-9668 or 0916-311-3909.