Carpeting for Stairs : Functional and Cosmetic Benefits
Carpeting for stairs, contrary to how it is usually perceived, also has its practical and functional uses which is as much important as its cosmetic purposes. In today's article, we will look into these carpets as per its benefits when it is utilized for stairs and how it can improve related areas in an interior.
Our featured carpets for this article are made of 100% Olefin with a pile weight of 16 oz and a pile height of 4mm. Being composed of olefin, these carpets are water and stain resistant but not as durable as other materials which makes it appropriate for low-pile carpets. Although its face weight is below the average standard, its measurement is still considered one of the most commonly used in commerce.
Carpets are the best materials for stairs. This is because such are the safest and can surely decrease the chances for accidents. Low-pile carpet heights are also appropriate for stairs because such are resilient and can provide stable ground under-footing, which helps it withstand foot traffic.
For its functional benefits, carpets on stairs may help prevent accidents and ensure the safety of those occupying the said space. Because stairs are prone to heavier foot traffic, it is crucial that safety is secured and ascertained. This is where the water-resistant characteristic of olefin carpets comes in. With this given, instances of slipping while going down or going up may be lessened, avoided or even deterred. In addition to these, having a carpet for stairs makes stepping on such spaces safer and reduces unnecessary noise at the same time.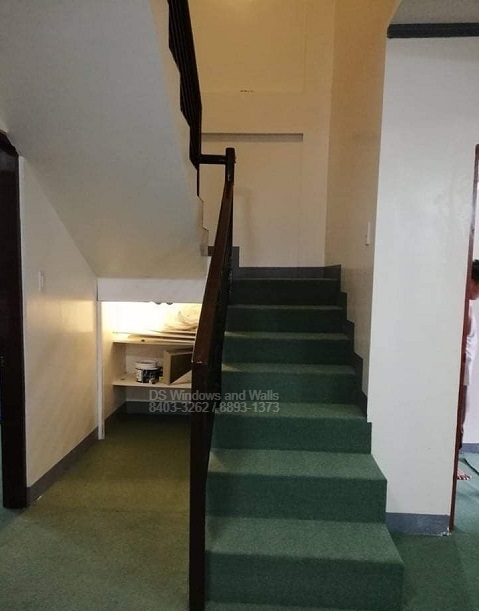 In this installation of stairs' carpet, the low-pile durable carpet immensely improved the double-flight stairs, making it more convenient and secure to step or walk on. The carpet also extended up to the landing and other parts of the house, which contributes to the overall look of the same.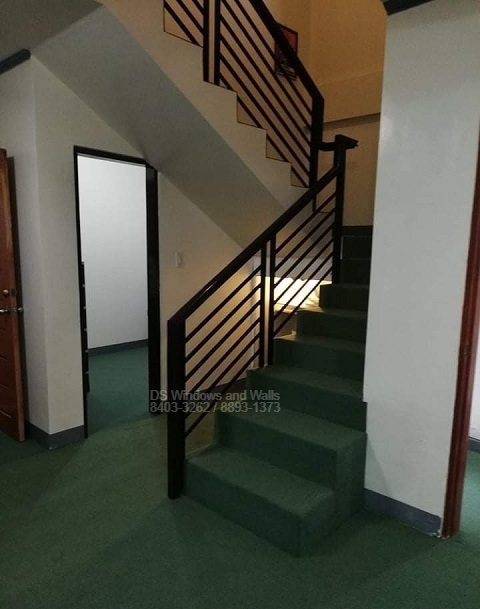 This other installation on the other hand, emphasized the grandeur of the curved stairs and further emphasized its elegance. This stair runner would also definitely help in keeping the journey in the stairs safer, especially in cases of moisture and accidental water spills as the carpet is water resistant. Its stain repellent properties would help keep it clean and pleasant-looking.
These olefin carpets for stairs are available in the Korona model in the different shades of blue, navy, gray, black, old rose, red, beige, chestnut, green and brown.
For more information on our carpets for stairs call us at (02) 8403-3262, (02) 8893-1373, or 0916-311-3909. You may also visit our mall stores or email us at inquiry@dswindows.com